About Us
St. Aloysius College (Autonomous)
St. Aloysius College is located in the heart of Mangalore situated on the top of Light House Hill with a magnificent view of the Arabian Sea. The College is Autonomous and affiliated to Mangalore University and offers Graduate, Post-Graduate Diploma and Ph.D. programmes in a wide variety of subjects in Humanities, Sciences, Commerce and Management. The College also teaches Pre-University Courses in Science, Commerce and Arts.
AIMIT
St Aloysius Institute of Management & Information Technology (AIMIT) is the new campus for MBA and IT programmes offered by St Aloysius College (Autonomous), Mangalore. At AIMIT, students come first. All our courses are designed with your career prospects in mind. We offer excellent education, opportunities to engage with industry, state-of-the-art facilities, and access to an ever-growing alumni network. The AIMIT experience helps graduates become well-rounded, confident and skilled professionals – making a positive impact in their workplace and community.
SACAIM International Conference
The International conference SACAIM 2021 provides a platform to discuss various aspects of innovation in technology, computing and intelligence. This conference provides a platform to bring together leading academicians, researchers , engineers and scientists in the domain of data intensive computing ,Big data analytics & Technology, networks and Information security, Bioinformatics & Computational Biology, Artificial Intelligence and Network Intelligence, Management Science Humanities & Data Science across the country. This conference provides a forum for the dissemination of original research results, new ideas, and practical development experiences. It also helps to bridge the gap between academicians and research communities
Distinguished Speakers
Dr. Sudhir Prabhu H
Associate Professor in Community Medicine
Father Muller Medical College
Subhi Quraishi
Chief Executive Officer
ZMQ Development
Dr. Srikanth
Asst Professor, Dept of Computer Science
Kannur University
Dr Vijayabhaskar Reddy Kandula
Associate Professor
University of Utah, USA - Consulting Physician
Dr Shazia Anjum
Medical Consultant
World Health Organization
Sahana M.S
Chief Operating Officer
AI-Bharata
Dr. Subhabrata Pal
Head
Med-Tech
Dr Balu P S
Professor and Head – Department of Community Medicine
JJM Medical College – Davangere
All
2012
2013
2014
2015
2016
2017
2018
Conference Committee
Rev.Dr. Praveen Martis, SJ
Chairman
Principal, St.Aloysius College, Mangaluru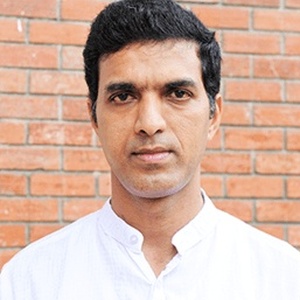 Dr Fr Melwyn Pinto SJ
Chief Patron
Director, AIMIT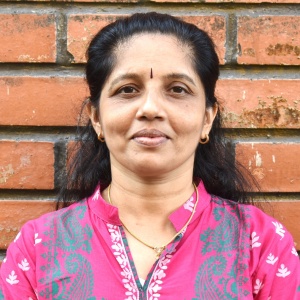 Dr Hemalatha N
General Chair
Dean, School of IT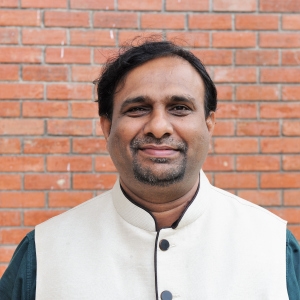 Dr. Ruban S
Convener
Assoc. Professor & HOD - Dept of M.Sc.(ST)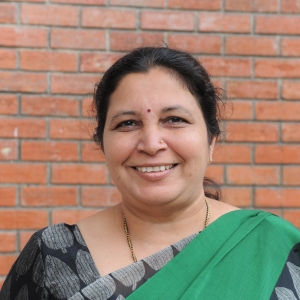 Mrs Vanitha T
Organizing Secretary
Asst. Professor
---
Publications
---
Submission Preparation Checklist
Prospective authors are invited to submit original technical full papers by the deadline for publication and presentation during the conference.
Submissions will be judged on originality, technical strength, significance, quality of presentation and relevance to the conference attendees.
The submission has not been previously published nor appeared before another conference/Journal for consideration.
Paper size is A4 and margins are at least 25 mm all round.
The paper includes the author name and affiliation (full address including country).
There should not be any page numbers, headers or footers in the paper.
The text is single-spaced; uses a 12-point font; employs italics, rather than underlining (except with URL addresses); and all illustrations, figures, and tables are placed within the text at the appropriate points, rather than at the end
Authors are requested to submit their papers in .PDF formats as per the paper template.
The PDF file should be editable and not password protected.
Figures are placed within the text, not collected at the end of the document.
The paper should be thoroughly proofread to check standard of English.
The minimum page limit of a paper should be 4 pages.
Paper should not contain more than 20% of plagiarized content including references.
The text is single-spaced; uses a 12-point font; employs italics, rather than underlining (except with URL addresses); and all illustrations, figures, and tables are placed within the text at the appropriate points, rather than at the end.
The text adheres to the stylistic and bibliographic requirements outlined in the two links above.
If submitting to a peer-reviewed track of the conference, authors' names are removed from submission, with "Author" and year used in the bibliography and footnotes, instead of authors' name, paper title, etc.
If submitting to peer review, all Microsoft Office documents (including Supplementary Files) have been saved by going to File and selecting Save As; clicking Tools (or Options in a Mac); clicking Security; selecting "Remove personal information from file properties on save"; clicking Save.
Accepted papers will be published in the Journal/Proceedings of the conference provided at least one of the author registers for the conference.
Soft copies of paper should be mailed to the id: sacaim@staloysius.ac.in .
Submit your Manuscript
Full Papers must be submitted to EasyChair Conference Space of SACAIM 2021
Click Below to submit your paper to SACAIM 2021 via EasyChair Conference
EasyChair Submission
Poster Presentation
Posters can be presented in a flex Banner Poster with size should not be more than 6ft × 3ft dimension. The Research paper has to be presented (essential contents with diagrams) on this flex using the templates available.
About Copyright
SACAIM 2021 aims to guarantee that original material is published while at the same time giving significant freedom to our authors. For that matter, we uphold a flexible copyright policy meaning that there is no transfer of copyright to the publisher and authors retain exclusive copyright to their work.

About Copyright
Copyright is the term used to describe the rights related to the publication and distribution of original works. Most importantly from a publisher's perspective, copyright governs how authors, publishers and the general public can use, publish and distribute publications.
In order for SACAIM 2021 to publish a manuscript, we require publishing rights. This is governed by a publication agreement between the Corresponding Author and SACAIM 2021. This agreement is accepted by the Corresponding Author at the time of manuscript submission and it deals with publisher's and authors' rights and obligations concerning a particular manuscript. By accepting this agreement authors retain significant rights to use and share their publications.

Copyright Works With Open Access Licenses
By accepting the agreement terms authors retain their respective copyright and grant broad publishing and distribution rights to the publisher.
Depending on the type of publication, the Author(s) have to fill up the Copyright form attached below and send the signed hard copy to the following address:
Dr. Ruban S, SACAIM Coordinator, Department of IT, AIMIT, St. Aloysius College(Autonomous), Beeri, Mangalore - 575 022.

Definitions
The following definitions shall apply in this Copyright Policy:
Author - in order to be identified as an Author, one must:
Substantially contribute to the conception or design of the Work; or the acquisition, analysis, or interpretation of data for the Work.
Participate in drafting or revising the Work.
Approve the final version of the Work to be published.
Compilation - collection of Works distributed in a Paper, whose selection, coordination of the preparation, and arrangement has been performed and published by SACAIM 2021, and in which the Work is included in its entirety in unmodified form along with one or more other contributions, each constituting separate and independent works in themselves, which together are assembled into a collective whole.
Important Dates
Full Manuscript Submission Nov 22nd, 2021
Intimation of Acceptance Nov 26th, 2021
Camera Ready Copy/Poster Submission Nov 28th, 2021
Registration Nov 30th, 2021
Conference Dec 2nd, 3rd, 2021
Payment Details
Delegates
Amount (in Rs) *
* Publication charges separate for Scopus Indexed Journals
---
Research Scholars / PG students
₹ 500
---
Poster Presentation
₹ 500
---
Academicians / CSI / ICT / ISTE / IIPS Members
₹ 500
---
Industry Personnel
₹ 1000
---
---
Participation
(* Only to attend the conference, not to present)
50 USD
---
* Registration Amount Includes:
Free Ticket for Tutorial Sessions
e-Conference Proceedings
e-Certificates (Participation or Presentation)
Registration Process
Interested Candidates can do the online transfer to the following account and then fill the registration form with the Unique Transaction Code like UTR Number or Reference Number
Account Name : &nbsp&nbsp&nbsp
AIMIT MCA Operating account
---
Account No : &nbsp&nbsp&nbsp
412902010012342
---
Bank : &nbsp&nbsp&nbsp
Union Bank of India
---
IFSC Code : &nbsp&nbsp&nbsp
UBIN0541290
---
Branch : &nbsp&nbsp&nbsp
Hampankatta Branch, Mangalore
---
Knowledge Partners
CONTACT US
St. Aloysius College (AIMIT)